What Is the Lexus ES 350 Maintenance Schedule?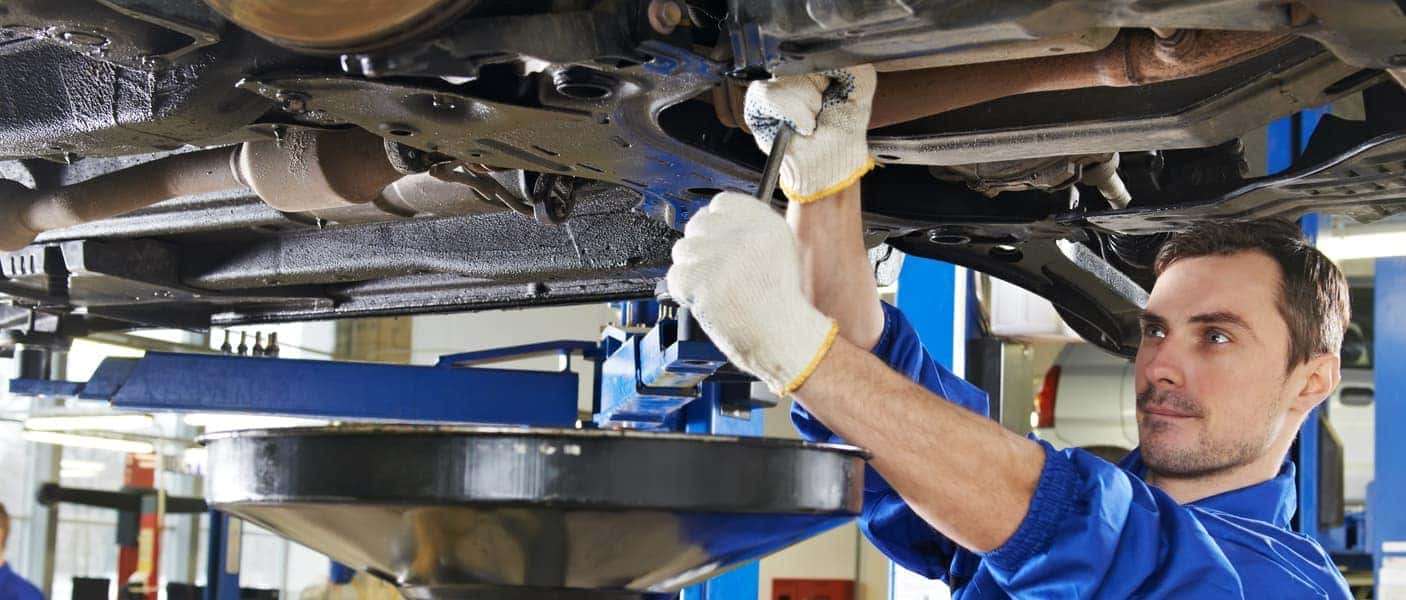 The ES 350 is the base trim level of the Lexus ES luxury sedan, with a V6 engine, an 8-speed automatic transmission, and front-wheel drive. Whether you have a new model in Santee or one that's several years old in San Diego, routine maintenance and Lexus dealer parts are the keys to your vehicle's longevity. Luckily, sticking to the Lexus ES 350 service schedule is easy–just follow our guide below and reach out to the Lexus El Cajon service center if you have any questions about repairs or warranty coverage!
Every 6 Months / 5,000 Miles
Program Lexus Personalized Settings if requested
Road test
Rotate tires
Inspect and adjust all fluid levels
Inspect wiper blades
Inspect brake pads, calipers, and rotors
Check installation of driver's floor mat
Add EFI fuel tank additive (Hawaii & Puerto Rico only)
Reset Scheduled Maintenance Reminder
If you use your Lexus frequently in what are considered "special driving conditions" (i.e. dirt/dusty/muddy roads or on roads with melted snow), it is also recommended that these services be performed every 5,000 miles:
Inspect axle shaft boots
Inspect steering linkage and boots
Torque nuts and bolts on chassis and body
Inspect ball joints and dust covers
Inspect engine air filter
Every 12 Months / 10,000 Miles
Replace engine oil and oil filter
Reset oil maintenance reminder if oil was changed
Replace cabin air filter
Every 18 Months / 15,000 Miles
Inspect axle shaft boots
Inspect body/chassis
Inspect rack-and-pinion assembly
Inspect ball joints and dust covers
Inspect brake lines and hoses
Inspect engine coolant
Inspect steering linkage and boots
Inspect exhaust pipes and mountings
Replace Smart Key battery
Every 36 Months / 30,000 Miles
Inspect brake rotor thickness and runout
Inspect transmission, cooler hoses, and connections for leakage
Inspect fuel lines/connections, fuel tank band, and fuel tank vapor vent system hoses
Inspect fuel tank cap gasket
Replace brake fluid
Replace engine air filter
Every 72 Months / 60,000 Miles
Inspect drive belts (inspect every 18 months / 15,000 miles thereafter)
Replace spark plugs
Rely on Us for Lexus San Diego Service!
When you want to keep up the Lexus ES 350 maintenance schedule in El Cajon or Chula Vista, schedule an appointment with the Lexus El Cajon service center. Our Lexus-certified technicians can handle not only your routine maintenance but any major repairs or accessories upgrades you might want. Learn more about our complimentary maintenance for the first two visits for new Lexus models, like the new Lexus IS 300 for sale, and be sure to check out our rotating service specials to save on popular services. We can also help you compare models like the Lexus IS vs. ES or learn about our low mileage used cars for sale.