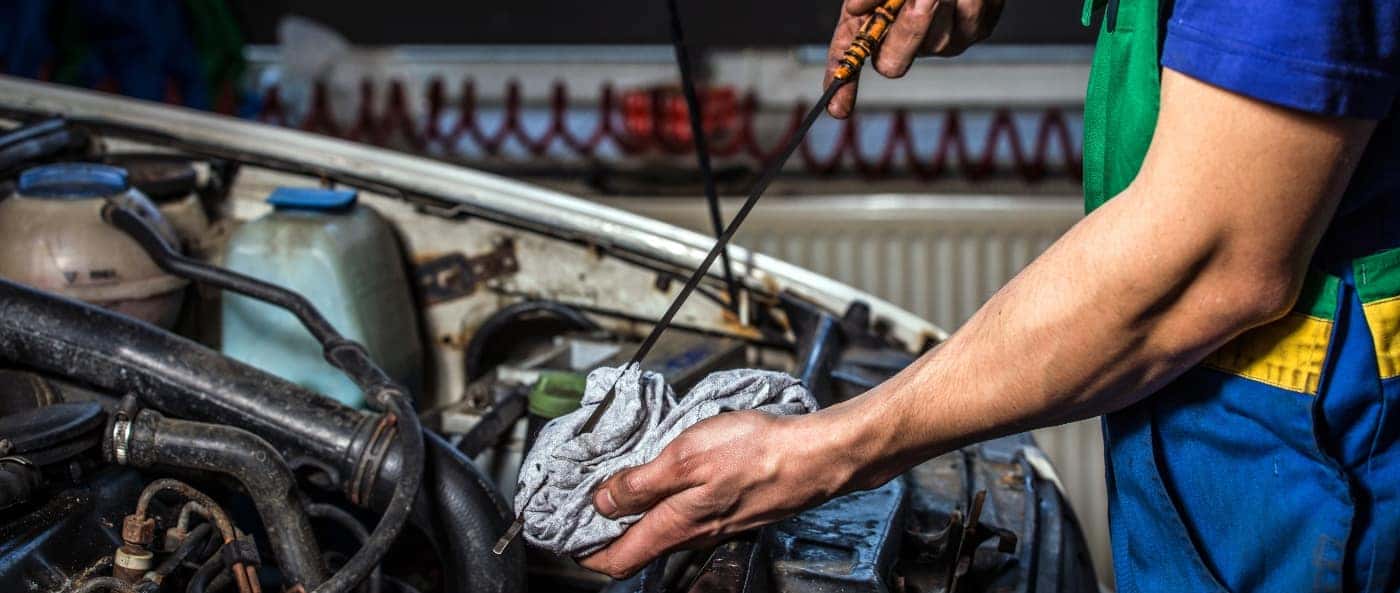 One of the most common questions we get in our garage from San Diego and El Cajon drivers is, "How often should you change your oil?" The general rule of thumb was traditionally that you should change your oil every 3,000 miles, however, innovations have increased that mean figure to between 7,500 and 10,000 miles. That said, we always advise you to consult your vehicle's owners manual for facts on your car's required oil change frequency. If you feel you're due for an oil change in El Cajon, don't hesitate to reach out to the service center at Lexus El Cajon. If you have further questions, consult our library of service tips!
Oil Change Frequency Guidelines
As previously mentioned, San Diego drivers should change their oil every 7,000-10,000 miles, unless their owner's manual specifies otherwise, or their vehicle is older, in which case, you should change your oil every 3,000 miles.
If you regularly use your vehicle for any of the below purposes, the answer to the question "how often should you change your oil?" can vary greatly depending on a number of factors. We recommend you just bring your vehicle into our garage in El Cajon so our mechanics can take a look and give you a proper oil change frequency schedule.
Off-roading
Commercial use
Racing
Heavy towing
What Happens When Your Car's Oil Isn't Changed?
In order to operate efficiently, your engine must be properly lubricated with relatively fresh oil. After all, your engine consists of hundreds of moving parts, all of which depend upon one another. As you can imagine, having those parts lubricated so they can transfer power smoothly is important. When you don't regularly change your oil, those parts get more friction and wear each other down, which will inevitably result in overheating and finally, catastrophic engine failure. Here are a few signs that Chula Vista drivers are due for an oil change:
Check engine and/or oil change lights are illuminated
Knocking sound coming from the engine
Dark and dirty oil
Smoke emitting from the exhaust pipe
Engine overheating
Turn to Lexus El Cajon for Oil Changes
Now that we've answered your question, "how often should I get my oil changed?", we encourage you to reach out to our service department for a fast and affordable diagnostic and oil change. While you're here, be sure to check out our service specials to see if you can save.
More from Lexus El Cajon
The 2020 Lexus RX 350 interior upgrades each El Cajon commute and road trip out of Los Angeles with high-end materials for optimal comfort, advanced interior technology, and more! Check out the 2020 Lexus RX 350 dimensions and interior technology with Lexus El Cajon before you choose your favorite trim. View Lexus RX InventoryLearn More 2020 Lexus RX 350…

Interested in a new AWD Lexus but not sure which Lexus models have AWD? The team at Lexus El Cajon can help. Luckily, nearly all new Lexus models offer all-wheel drive options. Take a look at our inventory for a Lexus coupe, sedan, or SUV with AWD and apply for financing to get the process started. In…

If you are shopping for a 2020 Lexus ES luxury sedan in San Diego or El Cajon, chances are the available Lexus interior colors and exterior colors will be a deciding factor in which model you choose. Take a look at the ten Lexus ES 350 color choices when it comes to paint and interior trim, then…